The brownies are quite popular and rich, but not always so easy to prepare. This time we bring you a quick and easy recipe to prepare at home.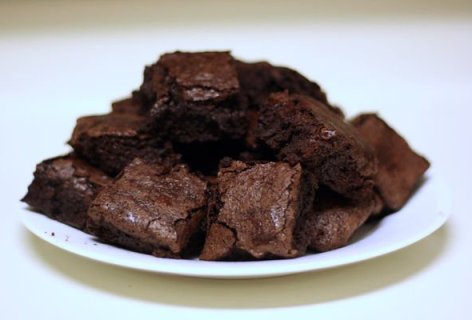 Ingredients
1/2 cup flour
1/2 cup butter or margarine
1 cup sugar
2 eggs
5 tablespoons cocoa
1 pinch of salt
1/2 teaspoon baking powder
1 cup chopped walnuts
1/2 teaspoon vanilla extract.
A delicious dessert to prepare and surprise at home.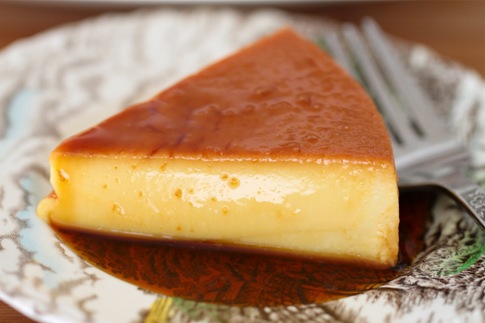 Ingredients
5 eggs
1 cup sweetened condensed milk
1 cup water
1 teaspoon vanilla extract
1 cup sugar (for the syrup).
A delicious variation of traditional Peruvian kebabs, this time with a fish that fits better on the grill, the "tuna" and an oriental touch.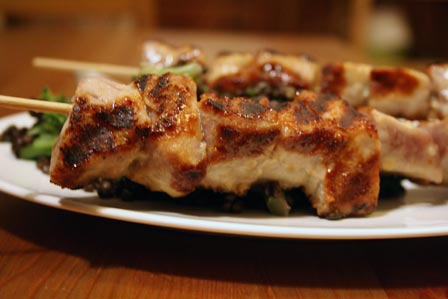 Ingredients
500 grams tuna pieces
1 bell pepper cut into pieces
Oil
Salt and pepper
3/4 cup sugar
1 tablespoon soy sauce
2 tablespoon vinegar
Kebabs sticks.
One of the meats more difficult to choose is the fish, as there are many details that take into account and we can buy it in poor condition without knowing that we do. Here an interesting and useful list of recommendations, advice and tips to choose a good fish.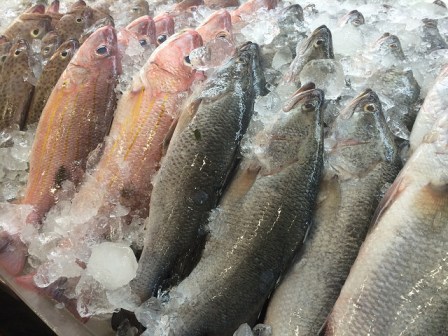 Tips for buying fish
Buy fish can become a worthy work of an expert, but do not be discouraged that taking into account the following tips you can convert to a good buyer of fish if you become a scholar in the topic. So take note and read carefully.
Eyes: A fish in good condition should have bright eyes, should never have sunken and bulging eyes, these characteristics tells us that the fish is not fresh.
Texture: A fresh fish should be smooth. In this detail you must consider the type of fish because some fish are fresh although not smooth.
Spicy Thai dish that mixes very well pork with mint, cilantro and toasted rice.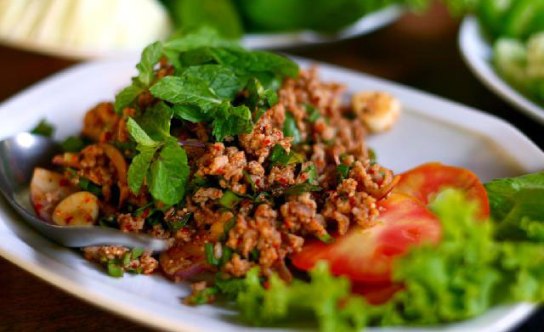 Information
Servings: 2
Preparation: 27 min
Cooking: 2 min
Total time: 25 min
Difficulty: Intermediate
Season: All year
Place of preparation: In the kitchen
Country: Indonesia.
Mozambique recipe of a delicious grilled chicken with a touch of spice. An interesting way to prepare the grilled chicken.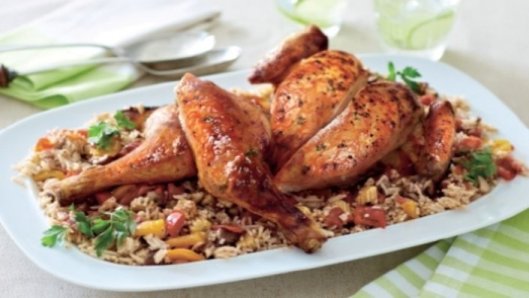 Information
Servings: 4
Preparation: 25min
Cooking: 25min
Total time: 50min
Difficulty: Intermediate
Season: All year
Calorie level: Low
Place of preparation: On the grill
Country: Mozambique
Now that the season has started classes, evenings are a little busy. The activities that the children do are many: from the practice of sports, to homework and bedtime, so it is very important to organize. Dinner must be quick, easy and full of flavor. So today I bring you a delicious and easy chicken idea. This time, I joined an unexpected ingredient sauce: melon. With the sweetness of the melon and spicy serrano peppers, this meal will delight your entire family. For a less spicy version, uses serrano peppers instead of hot peppers. You all love it!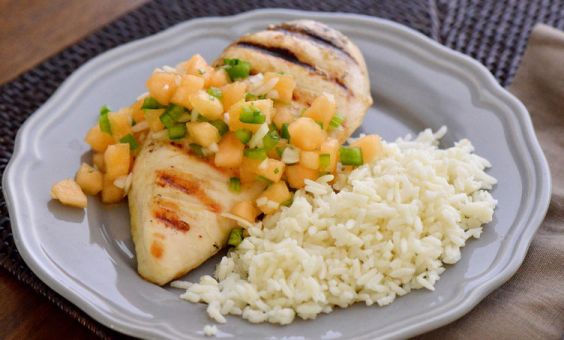 10 ingredients
1/4 cup of orange juice, freshly squeezed
1/4 cup lime juice, freshly squeezed
1 large garlic clove, chopped
1/2 tablespoon cumin powder
This ceviche is a perfect recipe for people who take care for their sodium intake fats, it is also very easy to prepare…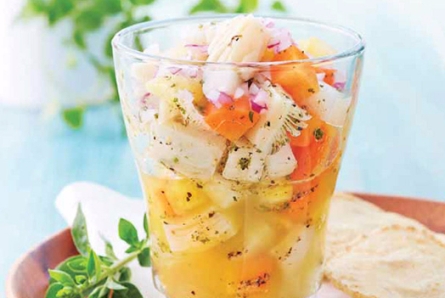 Ingredients:
1/4 red onion, finely chopped
1 tablespoon chopped cilantro
200gm mushrooms cut into medium cubes
1 cup pineapple cut into small cubes
1 cup jicama cut into small cubes
1 carrot, cut into small cubes
If you want to give a touch of flavor to your vegetables, for use as a side dish or as a base on your plate, you just need to consider these tips and within minutes you will have a delicious dish: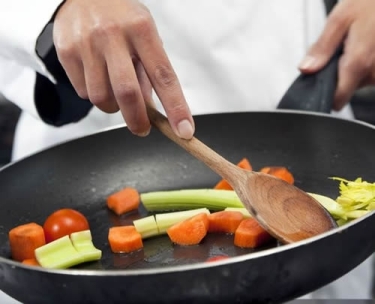 In a skillet, you can put a tablespoon of olive oil or butter, which should heated over low heat and wait until it is hot to pour your vegetables.
Considers the cooking time of each vegetables – this is very important, you can cut the vegetables that takes more time in smaller pieces or thinner slices. Those who take less, you will have them to add at the end.
Ensure that the smallest of the house would eat everything that are placed in the dish is little more than a challenge for most parents. With this tasty and simple recipe, you will achieve your goal while children have fun with their food.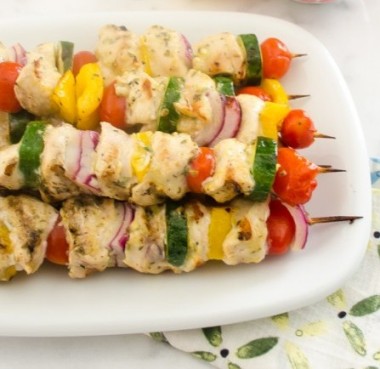 When you have children, one of the biggest problems for lunch or dinner is how to achieve that the children eat the whole plate without getting bored in the process. The secret is to make meals more fun and attractive potential.
One of the favorite recipes of the kids is these delicious and nutritious chicken skewers to full color. In addition, this recipe is suitable for celiac and allergic to dried fruit. Read the rest of this entry »