Are you left with a half/full bottle of buttermilk after using it in a new recipe? Trying new recipes is indeed fun. However, it's really irritating for me when I have to let the leftover purchased items go to the trash can without use. As a resourceful homemaker or chef, I bet we share the same feelings. I believe that's why you are wondering, 'What to do with leftover buttermilk?'
Trust me, having some leftover buttermilk is really a blessing. You don't really have to let it rot in the refrigerator. Instead, use the buttermilk to prepare some mouthwatering cookies, biscuits, pies, and brownies for your loving family. If you have enough, you can even use it to marinate the chickens and make it even juicier.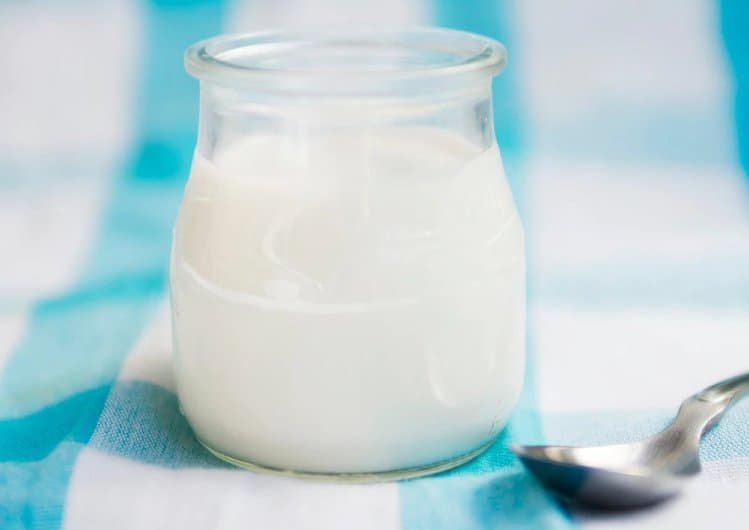 In this context, we have highlighted 28 recipes for leftover buttermilk. Our faq section will also clear up further doubts. So, hang on with us to hone your culinary skills and serve some appetizing snacks on the dining table right away!
What Is Buttermilk?
Buttermilk is traditionally the fermented milk derived from churning butter after culturing the cream. As it is cultured with bacteria, buttermilk shows a thick consistency & sour taste. Store-bought buttermilk is also combined with lactic acid. Buttermilk basically consists of – water, lactose sugar, milk protein, and a decent amount of fat.
Buttermilk is widely used in baking cakes, brownies, biscuits, and marinating chickens. However, you can't substitute it with regular milk. Why? It's obvious as regular dairy milk lacks lactic acid. Thus, it will alter the results.
Is Buttermilk Healthy?
The buttermilk is not sweet like usual dairy milk nor sour like lemon & vinegar. It's a subtle acidic tang that saves your dishes from excess sugar & fat.
A cup of buttermilk can provide around 99 calories & 2.2 g of fat. It's low in fat, thinner than yogurt, and indeed healthy.
Bakers love buttermilk as a tenderizer. Its thick & creamy consistency brings a soft & rich flavor to the cakes & muffins.
Buttermilk work with baking soda together and produces carbon dioxide. Now, if you heat the dough, the cake or muffins will automatically fluff up.
Many chefs also prefer buttermilk as a great marinade as it can tenderize the meat without the vibe of dairy. It's also verbally used with soups & mashed potatoes for dressing.
28 Best Recipes Using Leftover Buttermilk
Buttermilk Baking Recipes:
1. Biscuits:
If you love biscuits, use the leftover buttermilk for baking some simple biscuits. Its buttery, tender flavor is just mouthwatering.
2. Coffee cake:
Bring a unique & soft vibe to your baking with thick buttermilk and a lot of coffee.
3. Brownies:
You can bake six different types of brownies by using buttermilk which includes – peanut butter, coconut macadamia, oreo cheesecake brownies, malted toffee, honey nut & pretzels.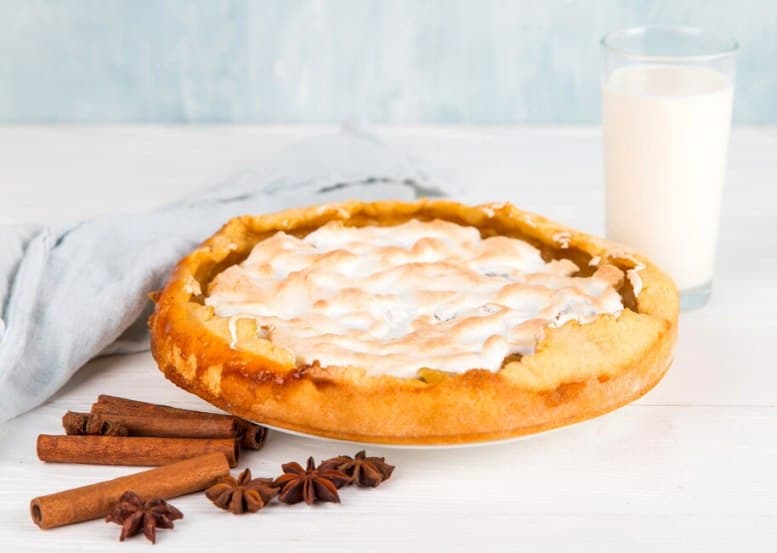 4. Icebox pie:
Every sweet tooth will definitely love this icebox pie for its rich crusted flavor from buttermilk & condensed milk.
5. Hamburger bun:
Buttermilk can add a fresh & unique flavor to your homemade, soft & pillowy Hamburger buns.
6. Buttermilk Cornbread:
Cornbread is an easy-to-go recipe that just requires around 2-½ cups of buttermilk.
7. Pound Cake:
As a cake lover, I bet you will definitely love the buttermilk triple chocolate pound cake. You just require some unsweetened cocoa, semi-sweet/bittersweet cocoa chocolate morsels with buttermilk.
8. Banana Bread:
Buttermilk is best to prepare moist banana bread in just 10 minutes.
9. Bourbon Buttermilk Pie:
Every dessert lover out there should give Bourbon Buttermilk a try. Its crispy crust and creamy feeling are just mouthwatering.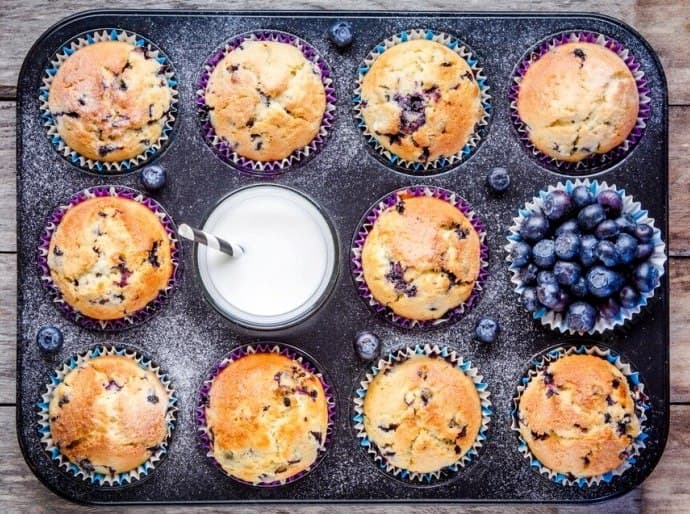 10. Blueberry Buttermilk Muffins:
Buttermilk can bring extra moisture & flavor to blueberry muffins. Use some sprinkles to add up a crunchy topping.
11. Buttermilk Chocolate Cake:
Buttermilk plays the main role in bringing out softness & unique flavor in the chocolate cakes.
12. Chocolate Chip Cookies:
Buttermilk can bring a distinctive flavor to your regular cookie routine. Trust me; the cookies will come out quite soft & chewy.
Healthy Buttermilk Recipes: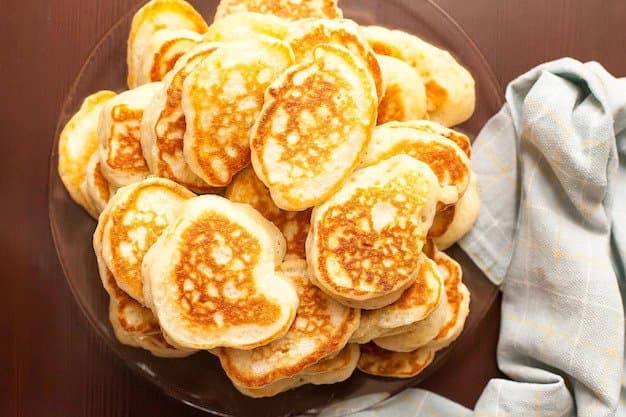 13. Healthy Buttermilk Pancake:
Trust me; you will definitely love the buttermilk pancake. They are not only rich in flavor but also contain half the fat of traditional short stacks.
14. Spice Muffins:
Buttermilk can moisten the spice muffins. Other than buttermilk, these delicious snacks will only require wheat flour, yogurt along with walnut toppings.
15. Low Fat Oatmeal Muffins:
Oatmeal Muffins are quite healthy and tasty. It provides only 114 calories.
16. Homemade Scones:
Homemade buttermilk scones are mouthwatering & quite convenient to prepare. Warm butter & jam will definitely intensify its tastes.
Savory Buttermilk Recipes: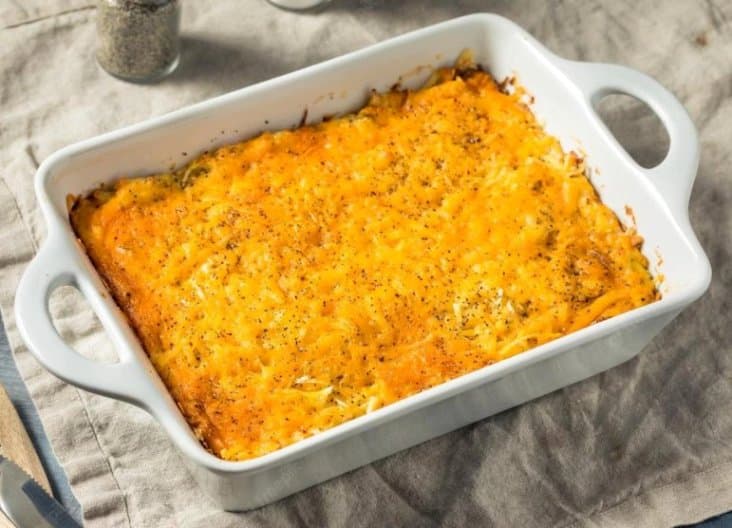 17. Cheesy Casserole:
You can prepare some tasty casserole for your family easily with just five ingredients.
18. Butter Fried Chicken:
Every chef out there loves how smoothly & effortlessly buttermilk can marinate the chickens.
19. Buttermilk Turkey:
You will love the tender flavor of the turkey produced from the herb-infused buttermilk.
20. Buttermilk Chicken Marinade:
Every cook out there wants to prepare flavorful, juicy chicken. Marinate the chickens with buttermilk, which will derive the most desired flavor.
21. Crispy Chicken Sandwich:
Marinate the chicken & bread with buttermilk to attain a juicy & crispy texture.
Related: What to Do With Leftover Strawberries?
Easy Recipes With Leftover Buttermilk: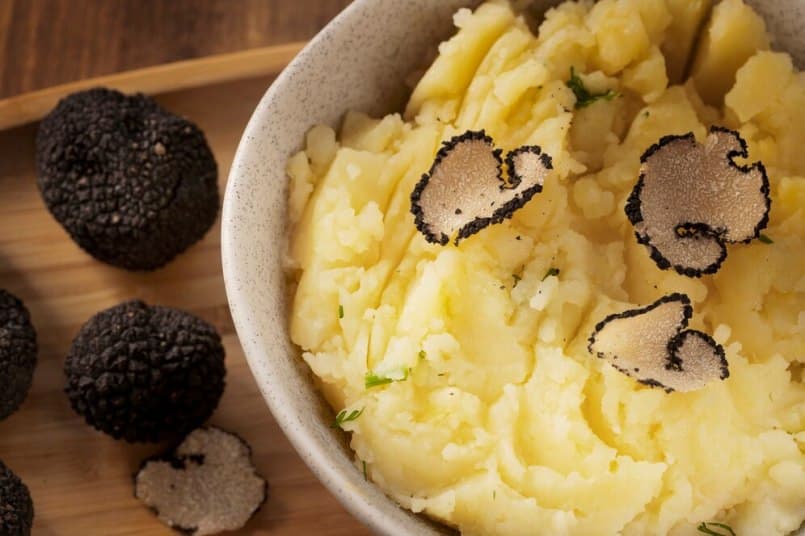 22. Mashed Potato
Buttermilk is an awesome addition to bring a rich & creamy flavor to your mashed potatoes.
23. Soup:
Other than baking, it can also be a great addition to summer-flavored lady pea soups.
24. Homemade Ranch Dressing:
If you are up for a tasty & healthy DIY Ranch, add some buttermilk to it. Give it a try; trust me, you will love it more than other bottled stuff.
25. Smoothies:
If you are preparing smoothies, don't forget to add some buttermilk. It will add a tanginess along with the sweet fruits.
26. Ice Cream:
You can prepare some mouthwatering ice cream with a scoop of buttermilk, berries, lemon rind strips, and sliced fruits.
27. Cream Cheese Spread:
If you are making toast/crostini, don't forget to go for a simple cream cheese spread. The smooth cream cheese mixture brings a velvety texture to cured meats.
28. Buttermilk Syrup:
Leftover buttermilk is best for producing a rich & creamy flavored syrup. It can be an appetizing topping for soft waffles & pancakes.
What Are The Substitutes Of Buttermilk?
Even though milk and buttermilk seem alike, you can't substitute milk with buttermilk. Why? That's the cause –
Buttermilk is acidic.
It is thicker than regular milk.
It has a low amount of fat.
So, what are the most common Substitutes Of Buttermilk?
Mix one tablespoon lemon juice with 1 cup of milk and let it rest for 5 minutes.
Mix one tablespoon vinegar & 1 cup of milk together & let it sit for up to 5 minutes.
½ tablespoon tartar with milk can also act as a substitute for buttermilk.
A mixture of ¾ cup yogurt & 1/4 cup milk is also a great substitute for buttermilk.
Whisk ⅔ cup milk & ⅓ cup together and let it rest for 5 minutes.
FAQ:
What can I do with old buttermilk?
You can still use the old buttermilk to make your chickens juicy and cakes soft if the milk hasn't crossed the expiry date yet. If you preserve it in the refrigerator, the buttermilk can last around 2 to 3 weeks.
However, throw it away if it is expired to prevent nausea, vomiting, diarrhea, food poisoning & other food-borne diseases. Remember, you shouldn't use it even if it doesn't smell or seem bad.
Can buttermilk be frozen for later use?
Even if you are a regular baker, you will require just 3 or 4 cups of buttermilk for one batch of baking. Thus, freezing it for later use is indeed necessary. However, even if you preserve it in the freezer, it'd be best to use it within three months.
How long is buttermilk good once opened?
An opened buttermilk can remain good for two weeks in the refrigerator. If you preserve it within the freezer in an airtight container, the buttermilk can last up to 3 months. Never use the buttermilk if it becomes smelly or looks bad.
Final Verdict
After going through our content, I believe you won't let the leftover buttermilk rot in the refrigerator anymore. After all, it plays a significant role in bringing distinct flavor to your regular meal. From regular baking to chicken marinate, buttermilk can be used everywhere. So, are you ready to impress your homies with your outstanding culinary skills?