Forget recipes that require a machine to enjoy a delicious ice cream in hot weather. This option is simple and fast!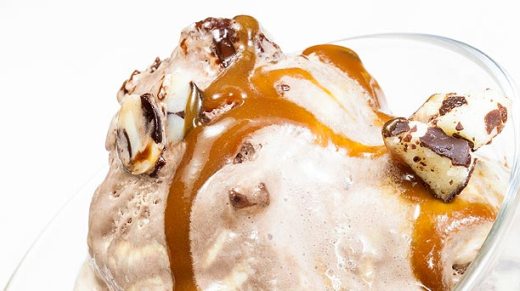 Ingredients
For the caramel sauce
100 grams refined sugar
125 ml. cream
15 grams butter
½ teaspoon sea salt.
For the banana ice cream
2 ripe bananas
250 ml. cream
195 grams of condensed, sweetened milk
½ teaspoon vanilla extract.