3 Sisters in the sense of nuns, is a local young enough that is emerging in the Berlin scene.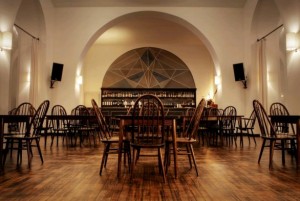 Not only a restaurant where you can taste the best dishes of German tradition, with menus that change twice a year to follow the seasonal cycles, and with the idea of promoting the local ingredients, but also an environment that somehow, with the furniture, the long wooden bar and high ceilings, refer to the premises of the southeastern United States. All this topped off with special events and rock & roll played live.
But if a lunch or dinner are too challenging for your travel plans, because the times of the city break in Berlin are very close, you may decide to come here, even just for a drink and some tapas accompanied by, perhaps, with the summer, the shade of the garden.
The 3 Sisters are in Mariannenplatz 2, Kreuzberg, the artists ' quarter, and punks of anyone under suspicion of the principle established order (in addition to the Turkish community), U bahn Moritzplatz, Kottbuser Tor or Gorlitzer Bahnhof.