Who loves to travel to get to taste the flavors of distant lands, maybe not imagine that just in Denmark you can eat in the restaurant as good in the world, although despite the reputation is not even that expensive, it is about 200 Euros each for a full menu (based crab, vegetables, cheeses and biodynamic products, but subject to seasonal changes).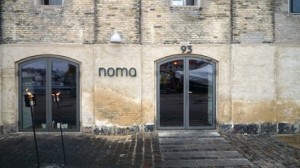 And the third consecutive year that the Noma achieved recognition as the first of the 50 best restaurants in the world, and maybe worth it to spend if you are in Copenhagen, the kitchen is one of the Nordic traditions, revisited according to the most innovative methods of modern gastronomy.
Here the salt made on spot, and sauces of the dishes are made based on beer and vinegar fruit of the house. It is located in the old district of Christianshavn in Strandgade 93 and is located in an ancient palace of the eighteenth century at the port of Copenhagen.