The passage is actually simple: from table to tablet, the difference is little! And so in Montreal have created a restaurant pub, the Iburger, that is part of the rampant scene touch to reach out to all those who can not operate over any kind of command that is not activated by touching a glass.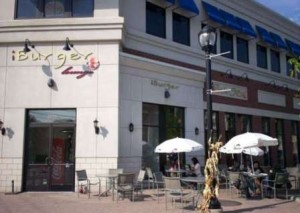 The orders are then sent across the table, which incorporates a huge touchscreen on which appear the beer, sandwiches, burgers and other specialties of the house.
Once past the desire to test whether the system works well using a fork to drive the icons, you can proceed in the choice of Frites Maison, iBurger nachos, Sushi burgers, Vege burger, Dark Chocolate explosion.
All this, say the managers, because we want to combine business with fun and innovative, to put a stone on the absurd confusion of normal fast food. If the table is modern and interactive, the burgers are traditional, with particular attention to health to the taste. If you're planning a little drive to Montreal, take note of the address 1237, rue Metcalfe.