"The mixture of perfection and pleasure" this phrase has represented the trajectory of the chef Thomas Keller who has managed to surprise palates and elevate American haute cuisine to fineness and emotion schemes. The media refer to him as a magician, a purist, a man obsessed with doing better … clearly a well-known "Superstar chef" with numerous books, TV appearances, film advice and many other achievements.
But if there is something to highlight about his character, it is his excellent contribution to the gastronomic field that has influenced many with his guidelines and techniques of preparation of dishes, handling of ingredients and assembly art. We will concentrate on that.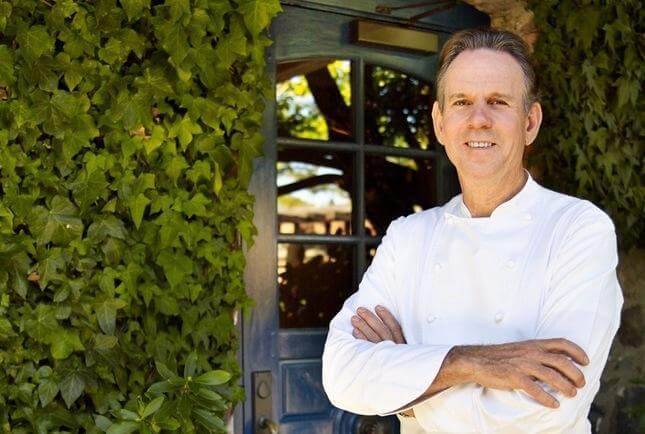 Thomas Keller was born in California, United States. His father worked in the Navy and his mother belonged to the restaurant business. These were the first approaches he had, although at first he did not attract much attention. Sometime later they moved from town and along with that a reasoning of maturity that led him to work in his spare time as a dishwasher in the restaurant of a Yacht Club. Soon he had the opportunity to work as a cook in the same place by performing simple culinary work in the straight line of French cuisine.
He watched with excitement and learned from those aromas that emanated from the stews … little by little he began to fall in love with the profession. But his desire catapulted when he saw and learned the elaboration of the Classic Hollandaise Sauce which he described as magical, without even knowing its origins or the reasons to clarify butter or beat the yolks to a sparkling point. It was just something unusual and sensual for him. Thanks to this succulent gastronomic mystery and the many he had to discover, he managed to find his vocation for the perfection of typical French recipes.
He continued his career in several American restaurants with leading French chefs. Restless to know even more, he travels to Paris to work in Michelin star kitchen where he achieves high ranking positions. But in these experiences he recognizes his taste for haute cuisine: that is, the fineness of ingredients, gastronomic luxury … he wanted to dedicate himself to this.
He returns to his homelands to delight the expensive tastes of New York where he received very good reviews for his style, but after the recession of the financial crisis, he had to abandon those luxuries…
He managed to continue working in good places, the shortage of food and access to cheap products manages to change the mindset of Chef Keller. The desire to achieve accessible haute cuisine leads him to inaugurate his famous restaurant known as "French Laundry" (for the reason that the restaurant was in an old place of laundry) where he managed to show all his learning, techniques and culinary style of high French cuisine; but using the nobility of the available products. His philosophy attracted attention among the cooks and they immediately wanted to work with him. In this way he extended his standards of service and quality at the table that led him to fame between society and the people in the field.
Thomas Keller has countless recipes that he has designed among his many perfection writing. But it has a few favorites that we see interpreted in several kitchens around the world: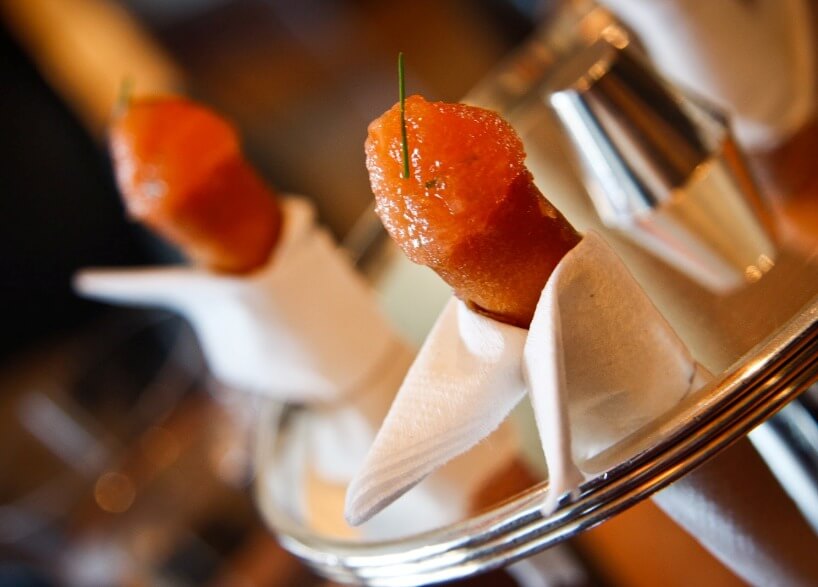 "Salmon Tartare" people initially did not understand how a fish wafer served a kind of ice cream wafer. But when you try it, you can taste mixing techniques and wisdom: A crunchy salty dough with sesame, a soft salmon texture, a cream with the freshness of the purple onion. A sandwich that has been imitated by many.
His fish cooking techniques influenced many of the American restaurants, a clear example of his technique is this "Grouper with Artichoke Ravioli" the fish was cooked slowly in a pan on the side of the skin until it was crispy, then turn it over and finish cooking by adding butter … a delight.
As previously mentioned, he is a chef with a clear and focused contribution in the culinary profession. It is for that reason that his books focus on explaining his methods for developing them at work and those secrets to succeed in the dishes. He also contributes to several cooking schools where he advises the education of future professionals.
In short, he leaves the chef's name very well honoring effort, perseverance and discipline. Absolute attention to detail both in his dishes and in his tutor duties.
In short, Thomas Keller is a professional chef in his daily living. We can learn from him not to focus solely on expensive ingredients and pretentious cooking, and always a preparation can be done better, we just have to use the best seasoning that we cook: ingenuity.