Become an expert in oriental food without leaving home and enjoy the taste of these succulent shrimp…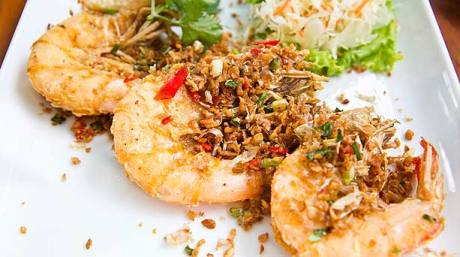 Ingredients (4 servings)
1 teaspoon oil
4 scallions, chopped
1 tablespoon red curry paste
2 garlic cloves, minced
500 grams shrimp, peeled
177 ml light coconut milk
2 teaspoons fish sauce
¼ cup fresh cilantro, chopped
Salt, to taste.
Preparation
In a large skillet heat oil over medium-high heat. Add the white part of green onions and curry paste and fry for 1 minute.
Add shrimp and garlic, season with salt and heat for 2 to 3 minutes.
Incorporates coconut milk and fish sauce, mixing well. Let simmer for 2-3 minutes, until shrimp are fully cooked.
Remove from heat, add the green part of scallions and cilantro.
Serve over a bed of white rice.