The real breakfast of champions is this super healthy and delicious omelet served with avocado and roosters' beak salsa….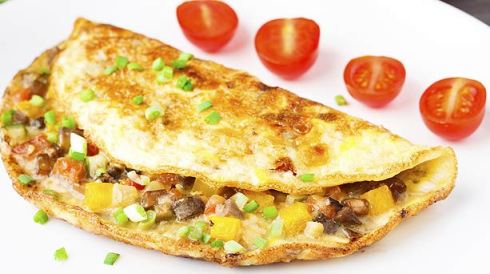 What do you need?
For 2 servings:
5 large eggs
½ cup red bell pepper, thinly sliced
½ cup red onion, thinly sliced
½ cup grape tomatoes, chopped
2 tablespoons fresh cilantro, finely chopped
1 ripe hass avocado, sliced
2 tablespoons feta cheese
3 tablespoons salsa sauce
2-3 tablespoons extra virgin olive oil
Salt and pepper, to taste.