What better way to start the holiday season having breakfast with this red velvet pancakes?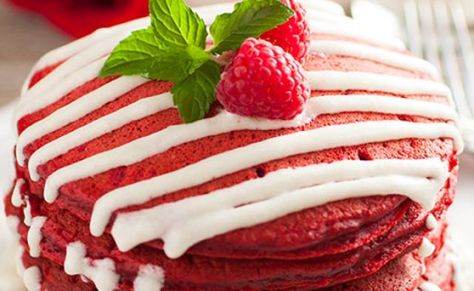 What do you need?
To make 16 delicious pancakes:
2 cups flour
3 tablespoons cocoa powder
2 teaspoons baking powder
½ teaspoon baking soda
½ teaspoon salt
2 cups milk
2 tablespoons white vinegar
½ cup sugar
2 eggs
1½ tablespoons red food coloring
2 teaspoons vanilla extract
1/3 cup salted butter, melted.
Continue reading "Red velvet pancakes with cream cheese frosting"