This dish is perfect for those summer days when we do not crave abundant and heavy meals.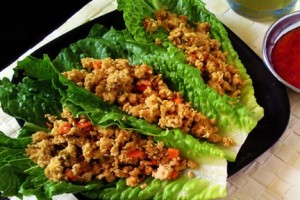 Stuffed lettuce rolls are a traditional dish in Chinese cuisine that can be perfectly used as lunch or dinner or as snacks. So you know, if you've been invited to a barbecue or party and you bring some snacks, stuffed lettuces of turkey will turn you into the queen of the party.
If you want a vegetarian version, you should simply replace Turkey for a little more than rice and vegetables. Light, nutritious, easy to prepare and low in calories (about 285). This recipe has it all.
Preparation time: 30 minutes Continue reading "Light Recipes: Stuffed lettuce rolls"