An excellent snack for hot days is this delicious and super light spring rolls.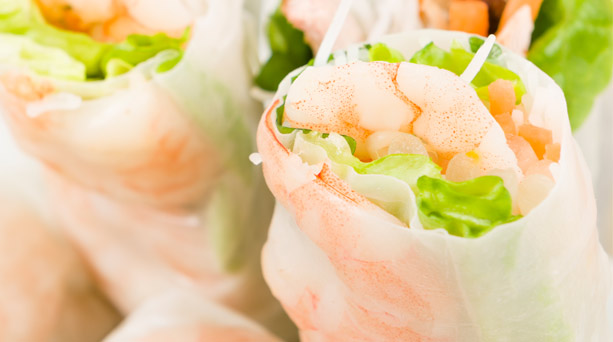 What do you need? (For 4 servings)
12 shrimps, cooked
90 grams rice noodles
8 rice paper sheets
1 mango, peeled and sliced
A bunch of mint leaves
A bunch of cilantro
A bunch of basil leaves
½ cup shredded lettuce.