This is a typical recipe of American community, specifically African American since its creation took place in New Orleans (the capital of jazz).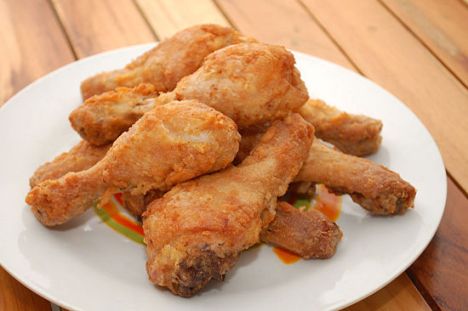 The recipe is designed for 3 people of good eating, as 4 supreme would behoove each 5 servings of fried chicken.
Fried chicken ingredients
4 chicken supreme or failing 1 chicken parts (depending on number of guests varies the amount of chicken)
3 cups flour
Salt
Lard
2 Eggs
Olive Oil
Milk.