If you are planning a romantic this is your best choice! Delicious beef tenderloin with a creamy and delicious sauce.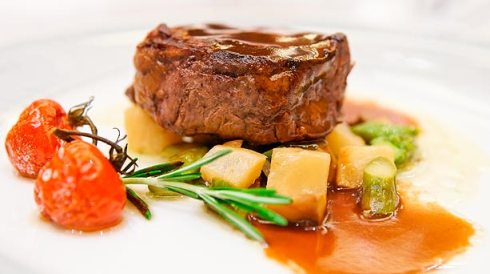 Ingredients (2 servings)
500 grams beef tenderloin
Rock salt
Ground black pepper
Garlic granules (optional)
1 tablespoon olive oil.
Cognac cream and Dijon sauce
1/3 cup cognac or brandy
½ cup whipping cream
2-3 teaspoons Dijon mustard, soft
2 teaspoons fresh tarragon, chopped.
Continue reading "Beef tenderloin in Dijon and Cognac sauce"