Finding exciting new places to dine can be tricky, but for those in the Milan area of northern Italy it's just become a whole lot easier. African ethnic style dishes have been enjoying a massive surge in popularity all over the world, and Italy is at the forefront of the trend. Maybe you wouldn't expect to find a Senegalese Restaurant In Milan And Hinterland, but in Sesto San Giovanni right at the northern end of the city's M1 Metro line Culture Connect is a hidden treasure.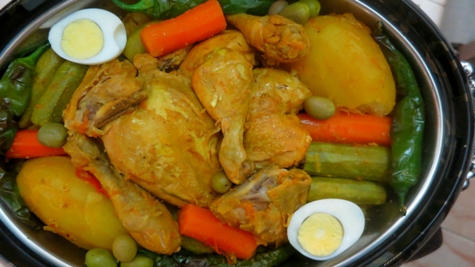 Culture Connect offers authentic Senegalese cuisine in a cool, friendly setting in this bustling cosmopolitan town. Sesto San Giovanni is commonly known simply as 'Sixth' and the Lombardy community prides itself on its multiculturalism and diversity. It's the perfect setting for Culture Connect, and you'll find locals as well as tourists enjoying the ambiance and sensational food from Monday to Saturday. The restaurant is closed on Sunday which is unfortunate, but that's normal for this area of Lombardy.
This remarkable Senegalese restaurant near Milan offers cuisine that is based on authentic foods but you won't find pork on the menu as the West African nation is largely Muslim. The Atlantic Ocean coast of Senegal has ensured that fish is widely used in cooking and chicken, beef and lamb are also popular. Try tasty CousCous au poulet, a delicious chicken stew with onions and spices that is served on a bed of fluffy couscous at Culture Connect. It's not only the sensational stews and meat and rice dishes that make this friendly restaurant a local favorite, it's the high level of service and outstanding hospitality that come as part of the package. Senegal is known as a country that prides itself on showing hospitality to strangers and they even have a word for it 'teranga'.
Dishes that incorporate sweet potato, rice, peas and vegetables give you a real taste of Senegal. Plan a delicious lunch or a superb dinner at this delightful and original restaurant just north of Milan and experience that wonderful teranga for yourself.