The restaurant Villa D'Este, located just off the town hall in the historic city center, Villa D'Este is a traditional Italian restaurant. The kitchen is not sensitive but authentic flavors. They have a good selection of pizzas and pastas and waiters and cooks are Italian.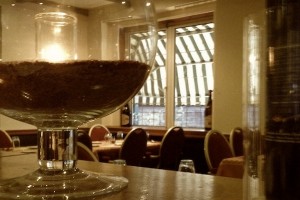 The restaurant Villa D'Este has good prices and a large local, ideal for groups. The interior has a capacity for 120 diners and, best of all, has a large terrace at the back of the restaurant which seats 120 people. The restaurant offers two menus, one for 25 euros and another 35 euros.
Here you will find soups, salads, starters (antipasti), meat and fish, plus a good selection of pizzas. They also have gutters and classic lasagna. If you are someone who prefer pizzas, you can choose from two dozen varieties.
Address: Laan Nieuwer-Amstel 25, Amstelveen.