Whether accompanying your favorites or as a prelude to any of them Mexican dishes, you'll love this red rice.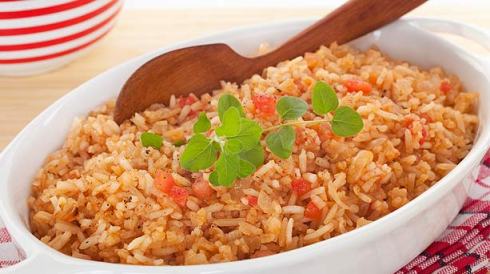 Ingredients
250 grams rice
3 tomatoes
1 piece onion
2 garlic cloves
1 tablespoon chicken bouillon powder
Oil.
Preparation
Clean, wash and drain the rice.
Heat oil in a medium saucepan, add the garlic and rice and stir constantly until the rice is golden. Remove the garlic.
Blend tomatoes with onion, strain and add to the rice.
Add 3 cups water and chicken bouillon powder. Lower the temperature and heat, covered, until the rice is ready.
Serve hot.