The Mediterranean cuisine is based on Greek cuisine and adapts probably why both our tastes and preferences. Beyond the famous Greek yogurt, have a large number of recipes that can not miss in our repertoire of dishes.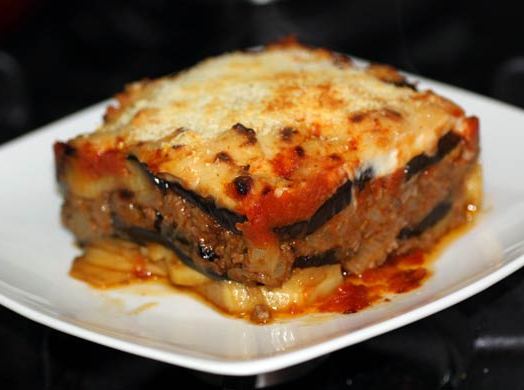 Today we show you how to make moussaka, a delicious and popular Greek dish that you will be transported to the magic of the Greek islands.
Ingredients (4 people)
2 round eggplants
2 potatoes
½ kg medium onions
¼ kg mince beef
2 medium tomatoes
2 eggs
100 ml white wine
½ liter bechamel
100 gr grated cheese
1 tablespoon butter
2 tablespoons bread crumbs
Parsley
Salt
Pepper
Olive oil.
Preparation
Cut the eggplant into fat slices and curse them with salt. Wash them and let them drain well.
Peel the potatoes and cut into slices.
In a skillet brown the onion with the butter, add the ground beef and two tablespoons of water. Saute for a few minutes.
Put the wine, add the peeled tomatoes and chopped parsley. Put salt and pepper and let cook for 45 minutes over low heat.
Remove from heat and add the bread crumbs and one egg slightly beaten.
Post to fry potatoes unless it become brown.
Post to fry the eggplant as they are made, drain on kitchen paper.
Grab a refractory source greased and adds a layer of potatoes. Add a layer with eggplant, one over with ground beef, another of Eggplants and a final with mince.
Add two egg yolks to the batter and cover with it the moussaka. Sprinkle the grated cheese.
Bring to broil in the oven until you see that it is well browned.