Pamper your children with a delicious and healthy snack done at home and prepared without conservatives. They love it!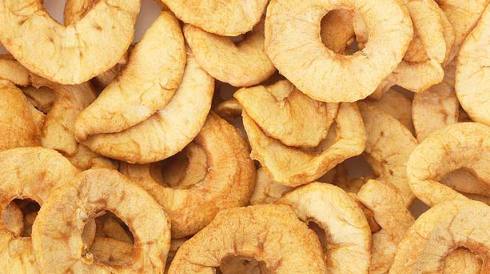 Ingredients
2-3 apples
3 tablespoons sugar
2 tablespoons cinnamon.
Preparation
Preheat oven to 93°C.
Cut each apple into very thin slices (between thinner crispier). Cover two baking sheets with waxed paper and arranges the slices in a single layer.
Sprinkle each slice of apple with sugar and cinnamon.
Bake for 1 hour, flip the slices and bake for 1:30 hours. Turns the oven and allowed to stand in the oven for 1 hour.
Serve hot.