Perfect to accompany your favorite healthy dishes this season to have an enviable figure.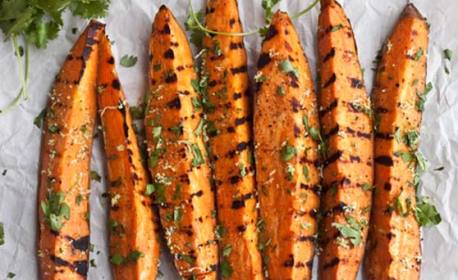 What do you need?
3 sweet potatoes
Rock salt
Black pepper
2 teaspoons lemon zest
Pinch of cayenne pepper
¼ cup canola oil or olive oil
¼ cup cilantro, chopped.
Read Also
In case you're interested in knowing more info on fishing charter west palm beach, stop by https://slobcityinc.com
Preparation
Put the potatoes in a large pot of boiling water and heat until soft. Let cool and cut each potato into strips.
Preheat grill to medium temperature.
Combine 1 tablespoon salt, lemon zest and cayenne pepper in a bowl. Spread the potatoes with oil and season with salt and pepper.
Put the potatoes on the grill and handle on both sides until they are golden and cooked, 3 to 4 minutes per side.
Transfer to a plate. Sprinkle with mixture of salt, lemon pepper, and chopped cilantro.