A healthy side dish to accompany your favorite healthy dishes and to give it a taste and a very special touch.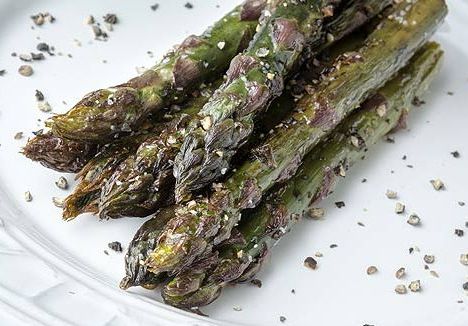 Ingredients
1 bunch asparagus
2-3 tablespoons extra virgin olive oil
1 teaspoon lemon pepper seasoning
½ teaspoon salt
3 tablespoons feta cheese in crumbles.
Preparation
Preheat oven to 218º C.
Arrange the asparagus in a large bowl, drizzle with olive oil and stir so it well covered.
Adds seasoning and lemon pepper and stir again.
Put the asparagus in a single layer on a baking sheet covered with wax paper.
Roasts, turning occasionally, for 12 to 15 minutes, until tender but slightly crisp.
Sprinkle with feta cheese and return to oven for another 1-2 minutes, until the cheese is hot.