Define concept nowadays most people have the concern to venture into the business world, these are commonly directed at food and beverage industry. From a gourmet restaurant to catering a business are considered and as such involves planning and proper management to avoid future problems and even closure.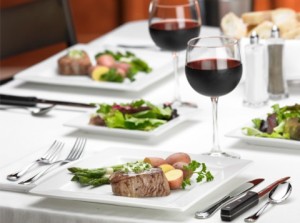 But before we start talking about how to open a restaurant, consider a clear and accurate, and that's when you see the question what is a restaurant? A restaurant is one establishment that provides food and beverage service, which depending on the turn or concept will provide customer support.
When the idea of opening a restaurant is important to understand, in what area will be located? Here it is recommended that a central, What concept will?, this can be theme restaurant, buffet, or fast food, a gourmet restaurant. Here a brief definition of each concept.
Theme Restaurant: A restaurant specializing either Mexican, Italian, French, Arabic food; etc.
Buffet Restaurant: A restaurant with affordable price, you can eat various dishes.
Fast-Food Restaurant: It could be defined as a self-service that the consumer is way to send order and pick up into their table. Within the type of food served are burgers, fries, chicken, hot dogs, pizza, etc…
Gourmet Restaurant: Here there is a specialized service to the customer, with according to the menu dish prepared, and its cost is high.