Healthy eating can be, but many do not believe it, a real pleasure. Not only you will feel much more comfortable with yourself, but that your body will thank you enormously while your good taste is not resentful. Today we bring you a recipe that eating healthy, good and fast is possible.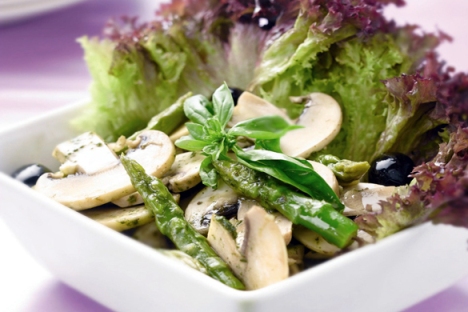 Ingredients (for 4 people)
500 gr. asparagus
Chopped basil
200 gr. fresh mushrooms
Black olives
Olive oil
Salt.
Preparation
Boil the asparagus in salted water. When ready, cool them quickly in a bowl of ice water so that it retains a more intense green. Drain and keep them in the fridge.
Shreds chopped basil with a little olive oil and salt. Save the mixture for later.
Clean the mushrooms and cut into slices. Save them for when you need later.
In a large bowl add the asparagus, mushrooms and black olives. Season everything with basil oil.