Surprise your guests with a touch of this sweet and fruity bruschetta with delicious apricot flavors that will delight all.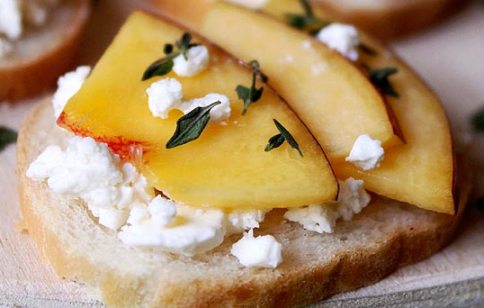 Ingredients
Rustic bread, sliced
Apricots, sliced
Cream cheese
Honey bee
Cinnamon.
Preparation
In a medium bowl beat cream cheese until it has the consistency of whipped cream.
Toast the bread slices on a toasted or oven.
In a medium skillet handle the apricots until they start to brown. Separate.
Spread cream cheese on toast. Top with apricots.
Sprinkle with a little honey and sprinkle with cinnamon before serving.