Always have on hand some of this filling and puff pastry for when you have unexpected guests. It will be a simple and delicious snack!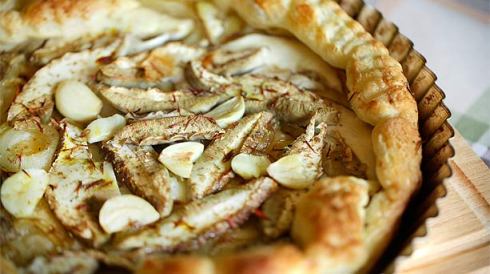 Ingredients (16 slices)
1 sheet puff pastry
2 slices bacon, chopped
2 tablespoons onion, chopped
1 garlic clove, minced
110 grams mushrooms, chopped
1 teaspoon spices
2 tablespoons dry white wine
½ cup cream cheese
½ teaspoon salt and black pepper
1/3 cup Mozzarella or Provolone cheese, grated.