Pancake is easy to prepare and gluten-free, perfect for a healthy breakfast and full of exquisite flavor.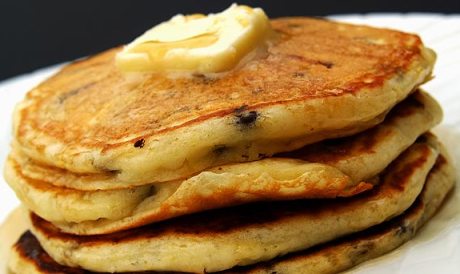 What do you need?
For 1-2 servings:
2 large eggs
½ cup mashed bananas
1/8 teaspoon baking powder
Chocolate chips.
Preparation:
Mix eggs, banana and baking powder in a medium bowl.
Heat a skillet and sprinkle with oil spray.
Pour ¼ cup of batter into the pan and forms a circle. Heat until lightly browned on bottom; add some chocolate chips on top. Turn when edges are dry and the bottom is golden brown.
Heat for 1 minute on the other side. Transfers a plate and repeat with the remaining mixture.
Serve immediately.