If you're dieting this recipe you'll love, these sweet yogurt ice cream cupcakes are delicious, light and healthy. Try it!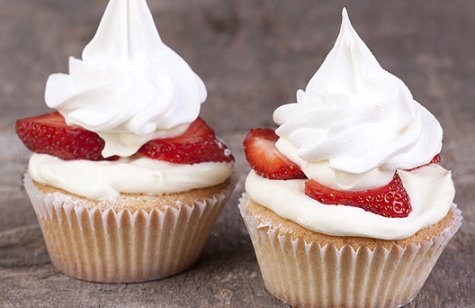 Ingredients (12 cupcakes)
250 grams vanilla Greek yogurt
8 strawberries
½ banana, ripe
1 teaspoon mini chocolate chips.
Preparation
Accommodates 12 individual silicone molds for miniature cupcakes on a tray that can be frozen.
Fill each mold halfway with yogurt.
Puree strawberries and bananas. Add a small spoonful to each mold until you can not see the yogurt.
Add another tablespoon of yogurt to each mold. Sprinkle with some mini chocolate chips.
Freeze for at least 1 hour.
Serves.