Original and delicious side dish that will enhance the distinctive flavors of your favorite dishes.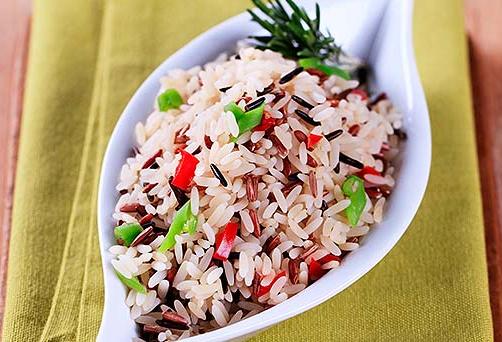 Ingredients (4-6 servings)
4 scallions
1 tablespoon extra virgin olive oil
Rock salt and black pepper
1 1/4 cups wild rice
2 tablespoons red wine vinegar
1/2 cup dried cherries or cranberries
1/2 cup walnuts, toasted and chopped.
Preparation
Cut ​​scallions into thinly sliced, separating the white part of the green.
In a medium pan heat the olive oil over medium high heat. Add the white part of the scallions and heat, stirring constantly, until smooth (about 3 minutes), season with salt and pepper to taste.
Stir in wild rice and cook according to package directions.
In a small saucepan combine the vinegar, cherries and 2 tablespoons water. Bring to boil on medium-high heat. Reduce heat to low and cook until the vinegar is almost completely absorbed (about 3 minutes). Transfer to a bowl and add the rice mixture, the green part of the scallions and walnut. Stir well to combine the ingredients and season to taste with salt and pepper.
Serve warm or at room temperature.