Whilst visiting the city of Cardiff in Wales for the first time recently, we stumbled across an amazing restaurant by the name of Chapel1877. Now this isn't your run-of-the-mill standard restaurant but is a high class establishment serving exceptional food sourced locally by a dedicated team of highly trained chefs.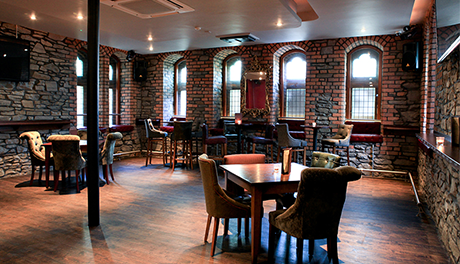 Not only was the food of an exquisite standard; it was also served in luxurious surroundings in a converted old chapel. Whilst being upmarket, we weren't made to feel intimidated which is sometimes the case with high quality establishments.
We were made to feel relaxed and would highly recommend Chapel1877 as your choice of the best eateries in Cardiff.
Offering a wonderful selection of a la carte choices served upstairs in the main restaurant with other choices in the groundfloor Gastro Bar, Chapel1877 offers something familiar but in a different way.
The staff are friendly and well presented and there is an excellent wine list to choose from that would satisfy the most discerning of palates. The restaurant also caters for weddings and functions as well as offering corporate solutions all of which in superb surroundings in the city of Cardiff which is well known for its deep history.