Start your day in a healthy and delicious way with these vegan banana and oats cookies that are super easy to make!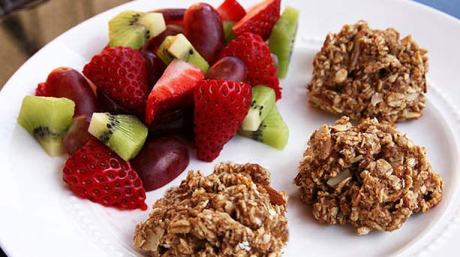 What do you need?
For 24 cookies:
2 ripe bananas
1/3 cup almond butter
¼ cup applesauce, unsweetened
2 tablespoons soy milk, unsweetened
2 tablespoons maple syrup
1 teaspoon vanilla
¼ cup integral flour
2½ cups oats
½ teaspoon cinnamon.
Preparation
Preheat oven to 176º C.
In a large bowl mash the bananas with a fork until smooth. Stir in almond butter, applesauce, soy milk, maple syrup and vanilla.
In a medium bowl combine the flour, oats and cinnamon. Pour these ingredients in large bowl and mix well.
Put spoonfuls of the mixture in an ungreased baking sheet and bake for 12 minutes or until lightly browned.
Serve immediately.