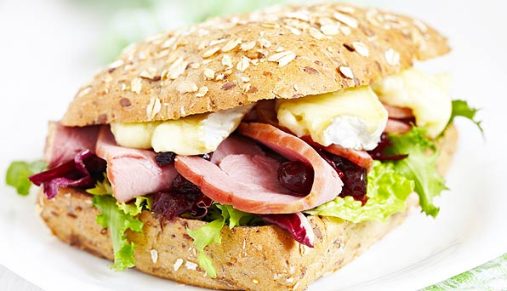 Who said only eats turkey in December? If you're a fan of this rich and healthy protein not miss this dish.
Ingredients (2 servings)
4 slices bread
6 slices brie
4 slices turkey breast
¼ cup cranberry sauce (can be canned)
½ avocado
2-3 tablespoons butter.
Preparation
Heat frying pan over medium heat.
Spread butter on one side of each slice of bread.
Covers two slices of bread with brie, cranberry sauce, turkey and avocado. Cover with the other two slices.
Put the sandwiches into the pan, cover and heat until the bread is golden brown. Turn once, back cover and heat until the cheese is melted and bread is browned.
Serve hot.