If you want to eat Japanese cuisine without leaving Amstelveen, try the Japanese restaurant Tanuki. This restaurant is located in the Amstelveen Stadshart, in the commercial center of the city and worth visiting for its offer of Japanese cuisine at irresistible prices.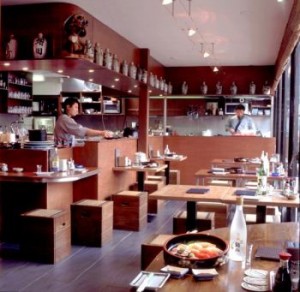 In the menu of the Tanuki restaurant you'll find everything from sushi maki, nigiri or sashimi, passing by soups and meat prepared in the Japanese style and even Western dishes such as onion rings with ketchup or chicken nuggets.
The restaurant is located in a small building behind the mall, surrounded by an even smaller Japanese style garden. Inside you will find small tables and a bar to eat, as well as an imitation of the tatami style tables (although high) for groups of 4 to 6 people.
The food is good and the prices are comfortable. If you decide to eat at the restaurant must book in advance. The dining room is not very big and very difficult to find a place without reservation.
Address
Pieter Lastmanweg 9
XG 1181 Amstelveen, Netherlands.
Phone: +31 (0) 20 6454650