Rich vegetarian lasagna made with a filling of spinach with Ricotta cheese and a little nutmeg for exceptional taste.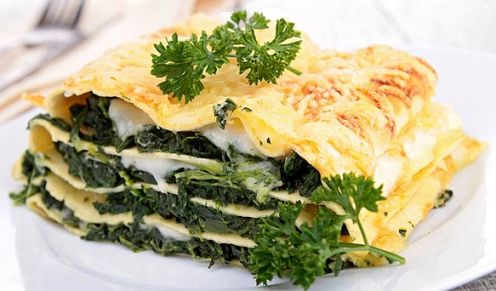 What do you need?
For 12 servings:
2 tablespoons butter
1 tablespoon garlic, minced
2 teaspoons fresh thyme, crushed
170 grams spinach, fresh
1kg Ricotta cheese, lowfat
1 egg
½ teaspoon salt
¼ teaspoon nutmeg
Lemon juice, to taste (optional)
12 layer lasagne
650 grams tomato sauce or marinara sauce
2 cups Mozzarella cheese, grated.