Succulent choice for lunch or dinner. The pumpkin flavor adds a touch of originality that you'll love.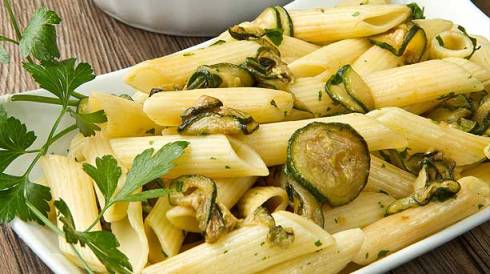 Ingredients (3 servings)
1 tablespoon olive oil
2 medium zucchini, cut like crescent
½ onion, chopped
½ teaspoon salt
¼ teaspoon black pepper
250 grams penne pasta
1/3 cup fresh ricotta cheese
¼ cup Parmesan cheese, grated.