Eggs are a natural source of protein, so it is recommended to eat a few times a week. Being so versatile, you can cook almost any dish. For example, making omelet with vegetables.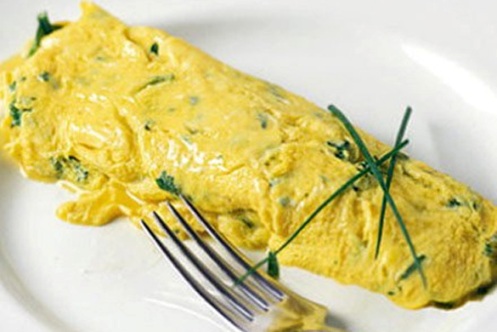 Ingredients:
1 whole egg
1 teaspoon vegetable oil
1/4 teaspoon black pepper
1/2 cup diced courgettes (also known as zucchini)
2/3 cup whole corn (does not matter whether canned or fresh)
3 egg whites
2 tablespoons smoked gouda cheese (shredded)
2 tablespoons water
3 tablespoons finely sliced green onion
Little salt.