Pamper your children in the holiday season with these easy, quick and delicious mini pizzas. Personalize with your favorite ingredients and enjoy a delicious family dinner.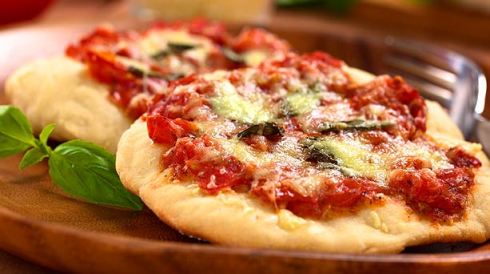 Ingredients (12 servings)
6 flour tortillas
1 can pizza sauce or tomato sauce
¾ cup shredded mozzarella cheese
¼ cup Parmesan cheese
48 mini pepperoni (regular size or cut into 4 parts)
½ teaspoon oregano
½ teaspoon basil
½ teaspoon garlic powder
Pinch of sweetener
Pinch of black pepper.