If this summer you still enjoy both the flavor and properties that offer foods that usually bear a more sophisticated and proper winter preparation as the cod or the chick-peas, notes this delicious recipe. Scrumptious!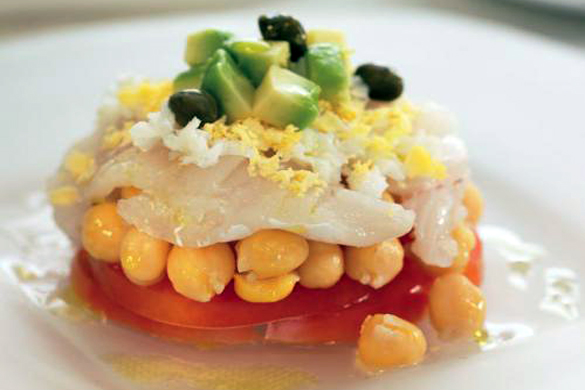 Ingredients (for 4 person)
300 gr. flaked cod
½ avocado
300 gr. cooked chickpeas
200 gr. ripe tomato
2 eggs
20 gr. capers
Seasoning to taste.