If you fancy something sweet and do not want to spoil the efforts you have put in your diet, you just have to change some ingredients and you can enjoy a tasty dessert without feeling guilty.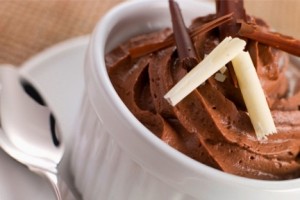 Such is the case of banana and chocolate mousse, made with unsweetened cocoa, cornstarch and skim milk.
Ingredients:
Half banana
1 cup skim milk
1 tablespoon cornstarch
1 tablespoon unsweetened cocoa
A few drops of vanilla essence
Strawberries (for garnish)
Sweetener (to taste).
Continue reading "Light Dessert: banana and chocolate mousse"