A healthy and delicious side dish, super easy and quick to prepare, that will be perfect to accompany your meals healthier.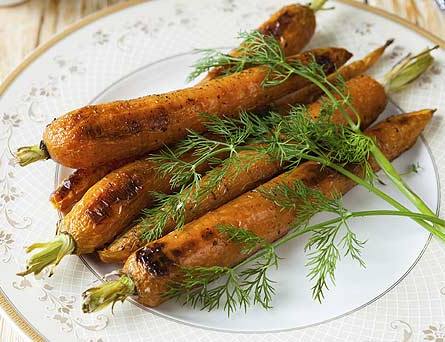 Ingredients (4 servings)
1.5 kg medium carrots into sticks
3 tablespoons olive oil
Salt and pepper, to taste
1/3 cup feta cheese in crumbles
2 tablespoons fresh parsley, chopped.
Preparation
Preheat oven to 218º C. Combine the carrots with olive oil on a rimmed baking sheet and season with salt and pepper.
Roasts carrots remain until caramelized and tender, about 25 minutes.
Spend carrots to a bowl and combine with the feta cheese and parsley.
Serves.