A restaurant in Madrid, Lah!. A new place that specializing in Southeast Asian cuisine. Surprising for its interiors and the food, which seems to be is exquisite.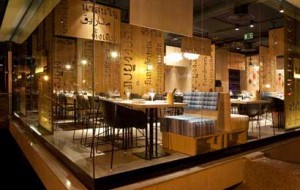 Lah! It is a restaurant that is sure not to leave anyone indifferent. Its menu brings the best of the cuisine of Southeast Asia, and a pioneer, makes use of technology more advanced to provide an 'unexpected' experience for the customer.
Also the decor and the unique style that wraps around the restaurant, takes us back to this part of Asia, where tradition meets modernity.
So, with the latest technologies and the expertise of its chef and kitchen manager, Lah! Intended to surprise the customer and make you feel in the heart of Asia.
If you love Asian cuisine, and would be delighted with a new experience, make more room in your schedule and see to make a visit to a different establishment to live in a unique moment.