August is not over yet so it's still the perfect time of year to enjoy delicious red enchiladas.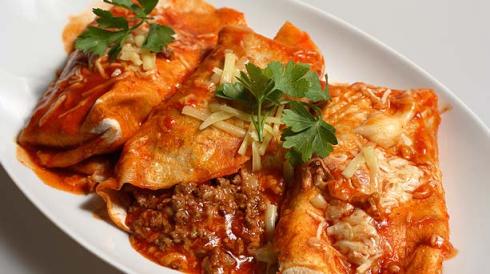 Ingredients (6 servings)
For the tomato sauce
6 large tomatoes
1 garlic clove
½ onion
3 jalapeno peppers
Salt and pepper, to taste
For enchiladas
18 Tortillas
Chicken, shredded
Cream
180 grams grated cheese
1 onion rings.
Preparation
For the sauce
Handle peppers, seeds and veins, and tomatoes. Peel and blend with the garlic and onion.
Pour mixture into a pan and fry in hot oil until thickened. Season with salt to taste and separates.
For enchiladas
Fry tortillas in a little hot oil. Fill tortillas with shredded chicken, wraps and cover with sauce.
Serve with cream, grated cheese and onion rings.