A special recipe with a sweet oriental touch, very simple to surprise everyone.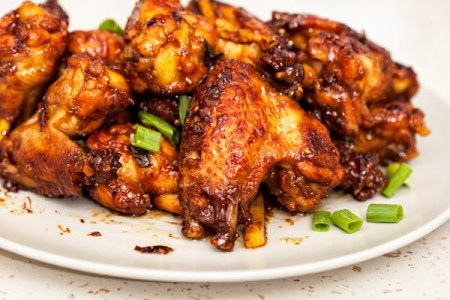 Ingredients
1 clean chicken
1/3 cup honey bees
80 grams of melted butter
2 tablespoons mustard
1 teaspoon curry powder
1 teaspoon salt
Information
Servings: 4
Preparation: 15 min
Cooking: 45 min
Total time: 60 min
Difficulty: Intermediate
Season: All year
Calorie level: Medium
Place of preparation: Baked
Preparation
In a large bowl mix honey from bees, mustard, salt and curry powder.
Grease a source or mold to the oven (metal or pyrex).
Place the chicken in the fountain or mold.
Pour the mixture into the chicken. Make sure there is no space left without preparation.
Bring to a preheated oven at 180 degrees for 45 minutes.
You can sporadically bathe the chicken with the preparation.
To cook faster you can chop the chicken.
Accompany with baked potatoes and/or green salad.