The sweet and spicy combinations of this bleeding refresh you with a completely unique taste.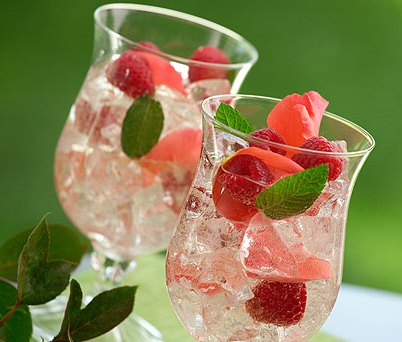 What do you need?
1 small bundle of raspberries
1 small bundle of strawberries
1 lemon
2 apples
1 serrano chile, or more to taste
½ cup white grape juice
¼ cup sugar
1 can mineral water
Mint leaves, for garnish.
Preparation:
Finely chop the apples and strawberries. Cut the lemon and thickly sliced serrano chile.
Put all fruit in a large pitcher, add a pinch of sugar between each addition. You can use honey or agave instead of sugar to give original touch.
After the fruits, add serrano chile and remaining sugar. Let sit for 10 minutes.
Add grape juice and ends with the mineral water. Refrigerate.
Serve cold with mint leaves.