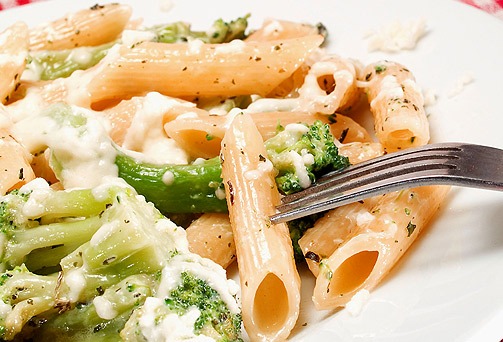 Ingredients (4 servings)
2 cups penne pasta
400 grams diced turkey breast
3 tablespoons butter, divided
2 cups fresh broccoli
2 cloves garlic, minced
2 tablespoons flour
1 ½ teaspoon chicken bouillon powder
½ teaspoon dried thyme
¼ teaspoon pepper
1/8 teaspoon salt
2½ cups half cream
¼ cup lemon juice.
Preparation
Cook pasta in boiling water with a little oil. Meanwhile, in a large skillet, place a tablespoon of butter and add the diced turkey, until already pink color should not be seen. Remove from heat but keep warm.
In the same skillet, add broccoli, flour, chicken broth, thyme, pepper and salt.
Mixing cream with half the lemon juice, stir well and incorporates a mix of broccoli. Bring to boil and cook for two to three minutes (until thickened).
Strain the pasta and serve with sauce, spices and broccoli mixture.