A romantic dinner for two should include this delicious parmesan crusted Mahi Mahi recipe to be really special.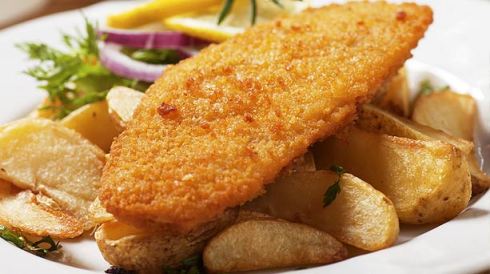 Ingredients (2 servings)
1/3 cup flour
¼ cup milk
1/3 cup panko
1/3 cup Parmesan cheese, grated
1 teaspoon peperoncino
¼ teaspoon ground black pepper
¼ teaspoon salt
2-4 fillets of mahi mahi
3 tablespoons butter.
Preparation
Prepare three shallow bowls. Put flour in the first, milk second. Combine the panko, Parmesan cheese, peperoncino, pepper and salt in the third.
Covers the fillets with flour, then milk, then panko. Press the mixture against the fish.
Melt butter in a pan. Fry fillets until golden.
Serve immediately.