New York is not just Manhattan, but for those visiting the city for the first time this is a hard thing to believe: the lights, the shops and the Manhattan skyline monopolize the attention of all visitors.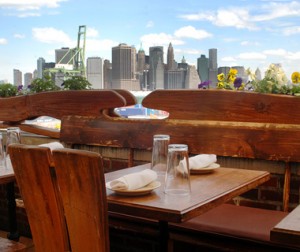 Well, to convince the city that goes beyond Mannahattan – so that the natives called the island – you can try a dinner at Alma Restaurant, a small Brooklyn restaurant.
Why here? Well because the food – Mexican – is definitely good, and why from the rooftop terrace offers a magnificent panorama (in fact) of Manhattan, skyscrapers, Statue of Liberty and so on. Beware though, because, unless you're in a group of at least 12 people, you can not book a table on the terrace, so it's only rule of first come first served basis.