Very healthy salad includes one of the superfoods that will help you to feel very good with a great taste.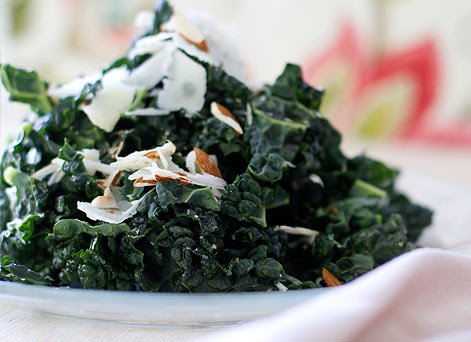 What do you need?
4 cups kale, chopped
1 avocado, diced
½ cup quinoa, cooked
½ cup granada seeds
½ cup walnuts, chopped
¼ cup goat cheese, in crumbles.
For the lemon vinaigrette
¼ cup olive oil
½ cup apple cider vinegar
1 Meyer lemon zest (yellow)
3 tablespoons Meyer lemon juice
1 tablespoon agave nectar.
How do you prepare?
Prepare the vinaigrette first. Combine olive oil, apple cider vinegar, zest and lemon juice and agave nectar in a small bowl. Separate.
Wash and disinfect kale. Put in a large bowl and add avocado, quinoa, granada seeds, walnuts and goat cheese.
Pour dressing over salad and combine gently.
Serve immediately.