For the little ones can also enjoy a great tasting prepared these rich French bread sticks.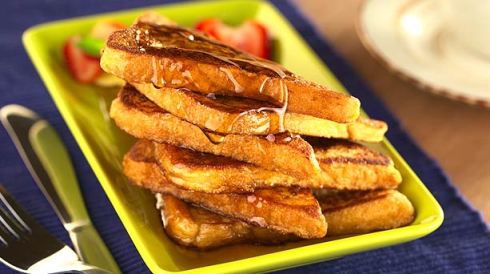 Ingredients
1 baguette
2 cups milk
2 teaspoons vanilla
3 tablespoons brown sugar
1 teaspoon cinnamon
5 eggs.
Preparation
Mixing milk, vanilla, brown sugar, cinnamon and eggs until well combined.
Cut each slice of bread into 3 strips. Dip the bread in the mixture on both sides.
Arrange the strips in a large skillet with cooking spray over medium heat. Cooked each side 2-3 minutes or until lightly browned.
Remove from pan and let cool.
Serve immediately with powdered sugar and maple syrup.