If you get to host this holiday, from here we offer a dessert to surprise everyone. With a few steps you will get leave them speechless.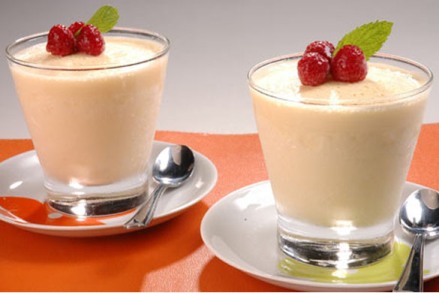 The vanilla cream is a perfect dessert for those end family dinner. Not difficult to prepare and get an original touch in table.
For this recipe we will need only five yolks egg, 100g sugar, ½ liter milk, 2 pieces candied orange and 1 vanilla pod.
First of all we will have to heat the milk. Include the vanilla pod and bring to a boil. Let stand while prepare the other ingredients.
Now, in a story beat egg yolks and sugar with the rods. This way we will achieve that it remains frothy.
We draw from the remaining vanilla milk and mix in the bowl with the other ingredients. Beat again to mix it up, we will be left with a cream.
Then split the cream in cuenquitos or terrines and let stand for 10 minutes or so. Then we remove the foam and boil in a water bath for about 20 minutes.
We let it cool down and have our dessert ready.
For the presentation we recommend the candied fruit cut into cubes and put it over the cream. If you do not want orange try another fruit that you like.
The ingredients that we have proposed here are only for four people, in family dinners we usually collect more, so just go adding more amount of ingredients in proportion to the those individuals.
In 45 minutes you will have your dessert ready to serve, and not rather than have to worry about taking it to the table and allow your guests to enjoy with candied fruit and vanilla cream.