Perfect seasoning with an exquisite crispy touch to give it a texture without equal to your favorite meals.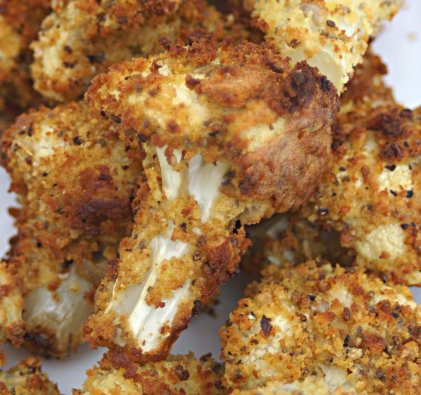 What do you need?
Makes 4 servings:
4 cups cauliflower florets
2 cups bread crumbs
1 teaspoon Italian seasoning
2 eggs, beaten
1 teaspoon mustard
Oil spray.
Preparation:
Beat eggs in a bowl and add the mustard.
Combine bread crumbs with Italian seasoning in a bowl.
Dip the florets of cauliflower in egg and then cover with bread crumbs mixture.
Put florets on a baking sheet lined with waxed paper and bake at 200°C for 15-20 minutes, rolling over to the half of the time.
Serve with marinara sauce.